Gender Scans for our Birmingham Customers
See Your baby offer a unique 14 weeks gender scan experience to discover the sex of your baby.  Gone are the days you have to wait, why not enjoy one of our bespoke packages to compliment one of the biggest days of your life.
Our professional staff will guide you through images of your baby in 2d and 4d and watch your baby move, stretch and yawn.
Those finding out on the day will also be provided 'essentials shots' to evidence the gender.
Perfect for people living in Birmingham and surrounding areas.
Secure your booking.
We are happy to answer any questions you may have.
Gender Reveal Events
For those holding off for a special reveal with friends and family allow us to work the magic with one of our huge 'Gender Reveal Balloons' or 'Prosecco Falls Reveal' – Call for details all our unique packages or lets create a custom reveal event just for you.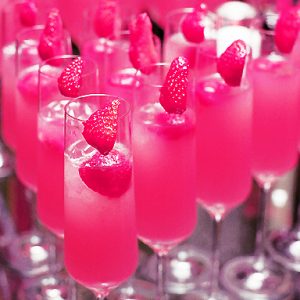 Prosecco Falls

What better than to celebrate your gender reveal with every ladies favourite tipple.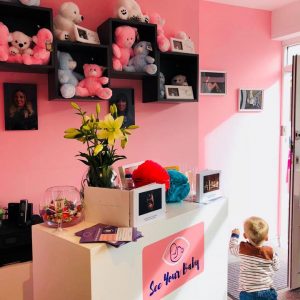 Custom Gender Reveal Event

Our family friendly clinic is the perfect place to hold the gender reveal you have in mind.
Balloons Balloons Balloons

Our gender reveal balloons create an amazing atmosphere for when the moment arrives to reveal your babies gender.
Regulated by the Quality Care Commission
Exclusive midwifery clinic offering 14-week genders

Excellent Google and Facebook ratings

99.9% accuracy

4D Sneak Peek included in the price

Images included in the price

Spacious modern clinic to accommodate you and your family
I had my gender scan on Friday and after such a stressful morning(partner and daughter were supposed to attend but due to a sickness bug couldn't) the lady was so lovely and caring, she let my friend video chat my partner throughout the whole scan so they wouldn't miss out, and she announced the gender on screen so we all found out together. Absolutely amazing experience and 100% recommend. Thank you so much xx

Would give it 100 stars if I could. Made it such a special moment it was unreal. She was absolutely lovely!! Thank you so much for doing our gender reveal I can't wait to find out tomorrow at our party!❤️

Came today for early gender scan! It was amazing. Such a friendly and calm environment. Really spent the time explaining what was on screen. Will definitely be back for more scans before he's born 💙 Thankyou xxx